On a trip to Vatican City, Tyler came across the Fontana della Pigna, the iconic bronze statue that sits in Pigna Court, which is the inspiration behind the pinecone that has become the spirit behind the Ellis brand. Pinecones embody the ancient symbol of the third eye, representing the highest form of spiritual awakening, perfection and much more. The symbol can be found throughout historic art and architecture, from the tops of Pharaoh's staffs, to unique decorations on European dwellings. Pinecones adorn the zippers, feet and fasteners of many of Tyler's designs. These gorgeous details went through multiple hand carved wax castings to create our signature pinecone.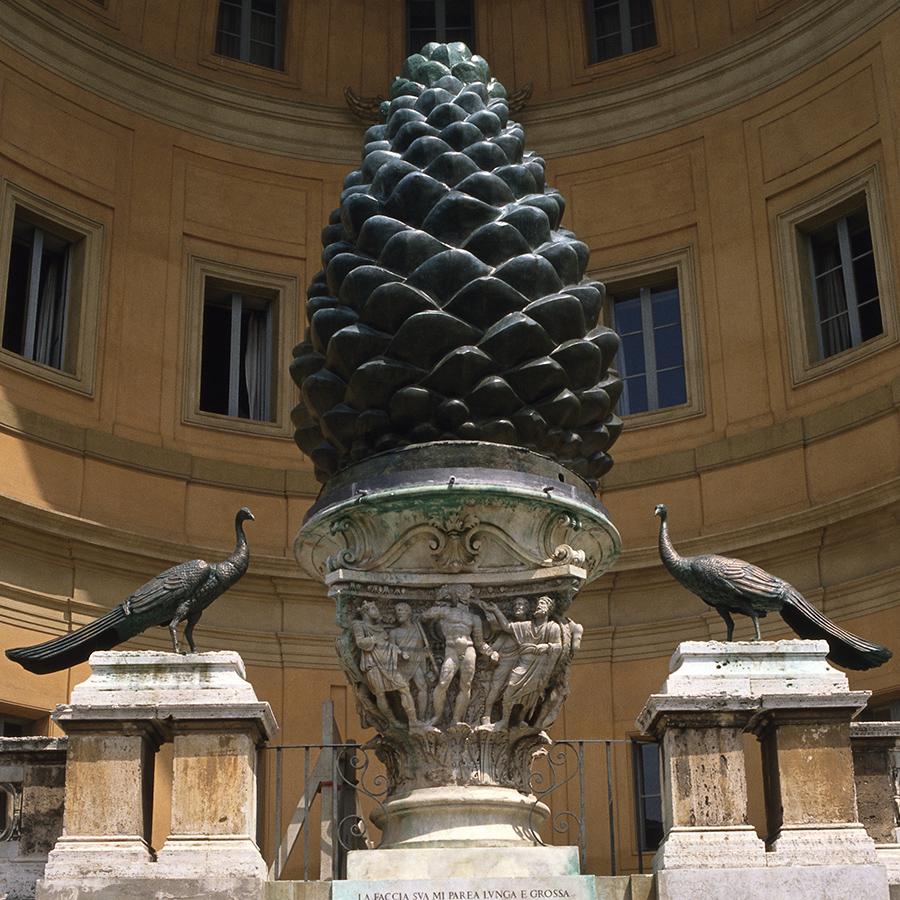 Thayer Blue
The vibrant interior of every Tyler Ellis bag is lined in our signature Thayer Blue. Named after the Los Angeles street where she spent her early years, this dynamic color was inspired by Tyler's longtime favorite color, Blue Violet. Offered in satin, leather and microfiber, the electric interior gives each bag an unexpected pop, while also making it easy to locate possessions.
Custom Hardware
From signature pinecones to customized closures, the impeccably engineered quality of our hardware immediately catches the eye. The meticulous process begins with a sketch from Tyler that Italian artisans develop into a hand carved wax prototype. Upon approval, the wax mold becomes a dye, which produces our unique bronze hardware. Signature details include the brand's spear-lock, slide-lock and infinity bar closures. The rich finish on our hardware typically ranges from gold and silver to rose gold and gunmetal.
Handmade in Italy
Nestled between a rushing river and ripe vineyards, Tyler's designs are handmade at a multi-generational factory in Le Sieci, Italy. Our intricate production process takes between two and three days to construct each handcrafted piece depending upon design details and the materials used. Satins and crushed velvets are manually backed to provide extra stability, leathers and skins are cut by hand to ensure ultimate precision and Swarovski crystals are heat-stamped on to obtain maximum durability. From the beautifully hand-stitched accents to the meticulously hand-painted edges to the eye-catching hardware customized for each design, the highly trained native artisans utilize their honed skills to bring Tyler's visions to life.
Our partnership was founded upon principles of genuine respect for each other and the thoughtful work that goes into designing and producing each handbag.
It's all about the details.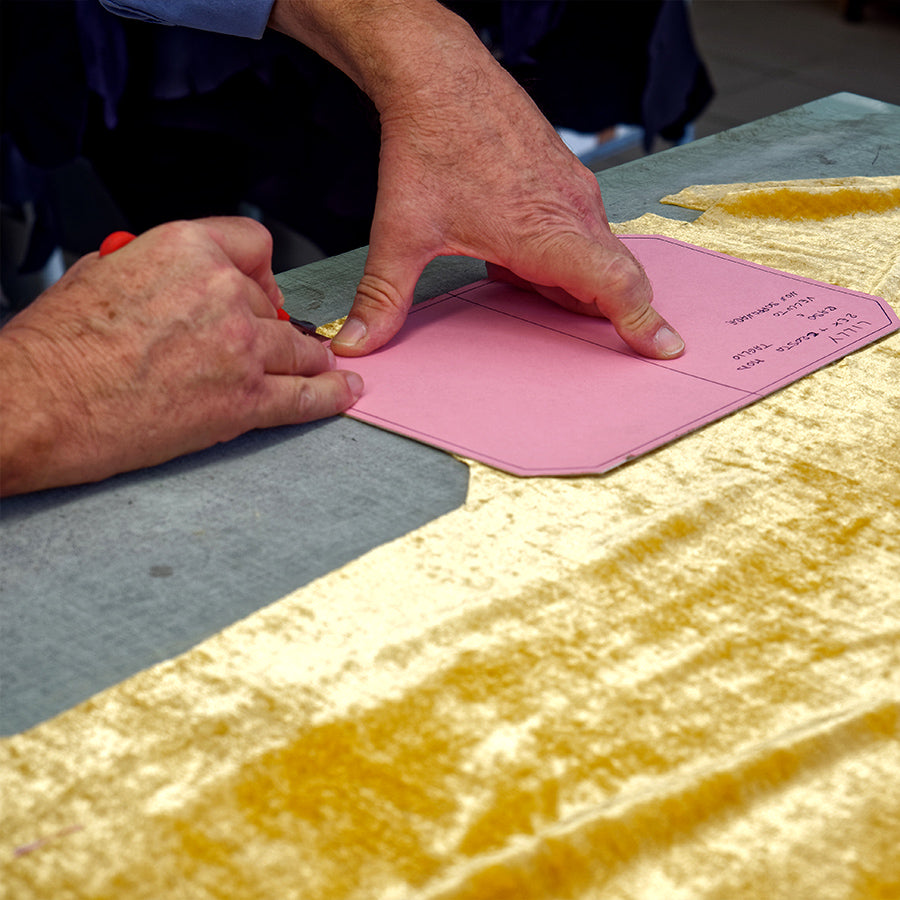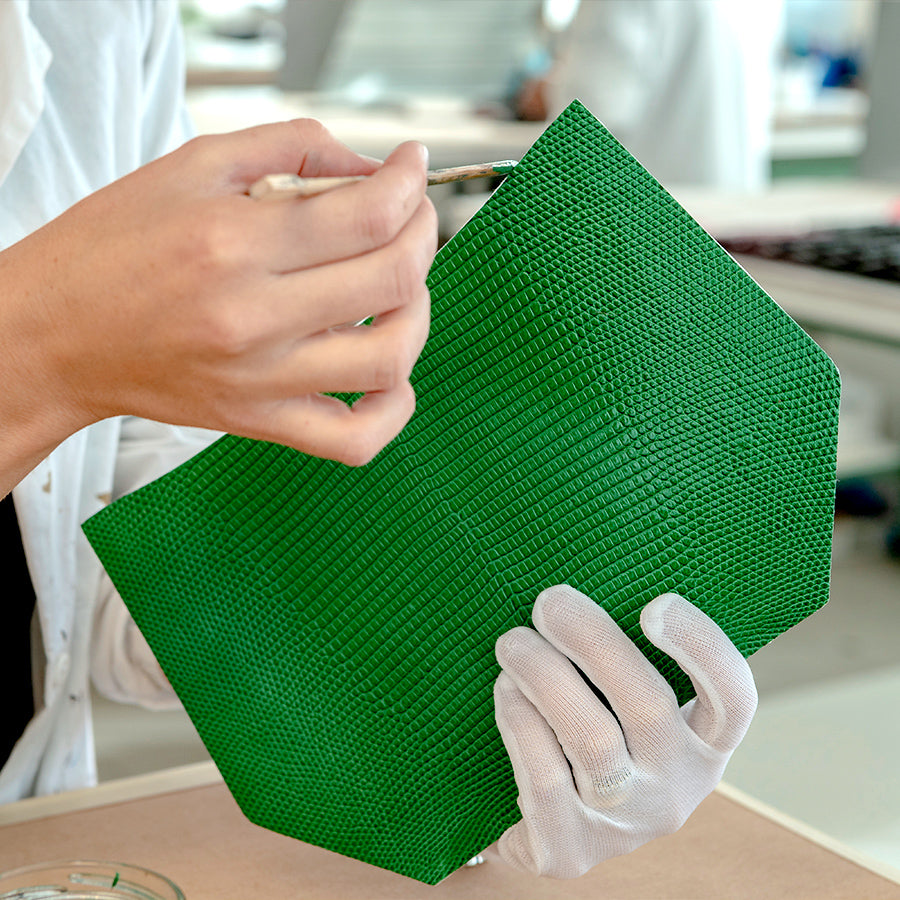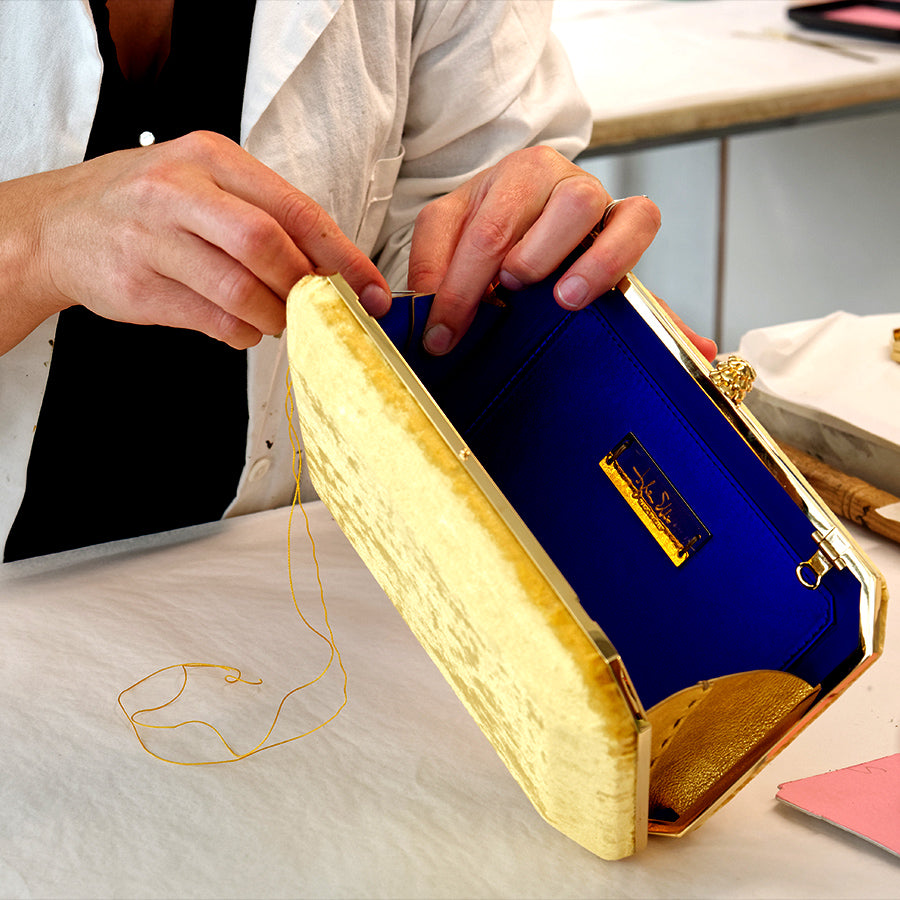 Conscious Consumption
Tyler Ellis is committed to being as environmentally friendly as possible, and this promise begins with the respect for our materials. All bags are created in small numbers, with many made to order, which—in addition to preserving the energy of the people and resources used to create them—also dramatically eliminates waste. After creating a new collection, extra material—from animal skins and leathers to velvet and satin—is stored in Tyler Ellis' extensive archives with the intention of future use. In addition to custom designs, these exquisite offerings may be incorporated into mini handbags or smaller creations such as cardholders, dog collars or key fobs, giving them a second life.
Tyler Ellis believes in all animals being humanely treated and works solely with Fish and Wildlife CITES-approved skins. The Convention on International Trade in Endangered Species of Wild Fauna and Flora (CITES) is an international treaty to prevent species from becoming endangered or extinct because of international trade. Under this treaty, countries work together to regulate the international trade of animal and plant species and ensure that this trade is not detrimental to the survival of wild populations. Any trade in protected plant and animal species should be sustainable, based on sound biological understanding and principles.