BUILDING A LEGACY
Tyler Ellis, the daughter of revered fashion designer Perry Ellis and Hollywood TV writer and executive Barbara Gallagher, began her eponymous handbag and accessories line in 2011, quickly becoming the most carried designer on Hollywood's red carpets. Tyler's goal is not to be the next trend, it's to establish her roots in the luxury world, grow organically and continue to gain consumer support and industry respect. She takes extraordinary pride in her work and makes sure each piece meets the highest possible standards.

The brand's DNA is based on top craftsmanship, unique silhouettes, timeless appeal and practical functionality, with a focus on bespoke amenities. All aspects of Tyler Ellis are deliberate, from the impeccable quality of service to the exclusive aspects of design. When you shop with Tyler Ellis you experience genuine and humble luxury – it's all about the details.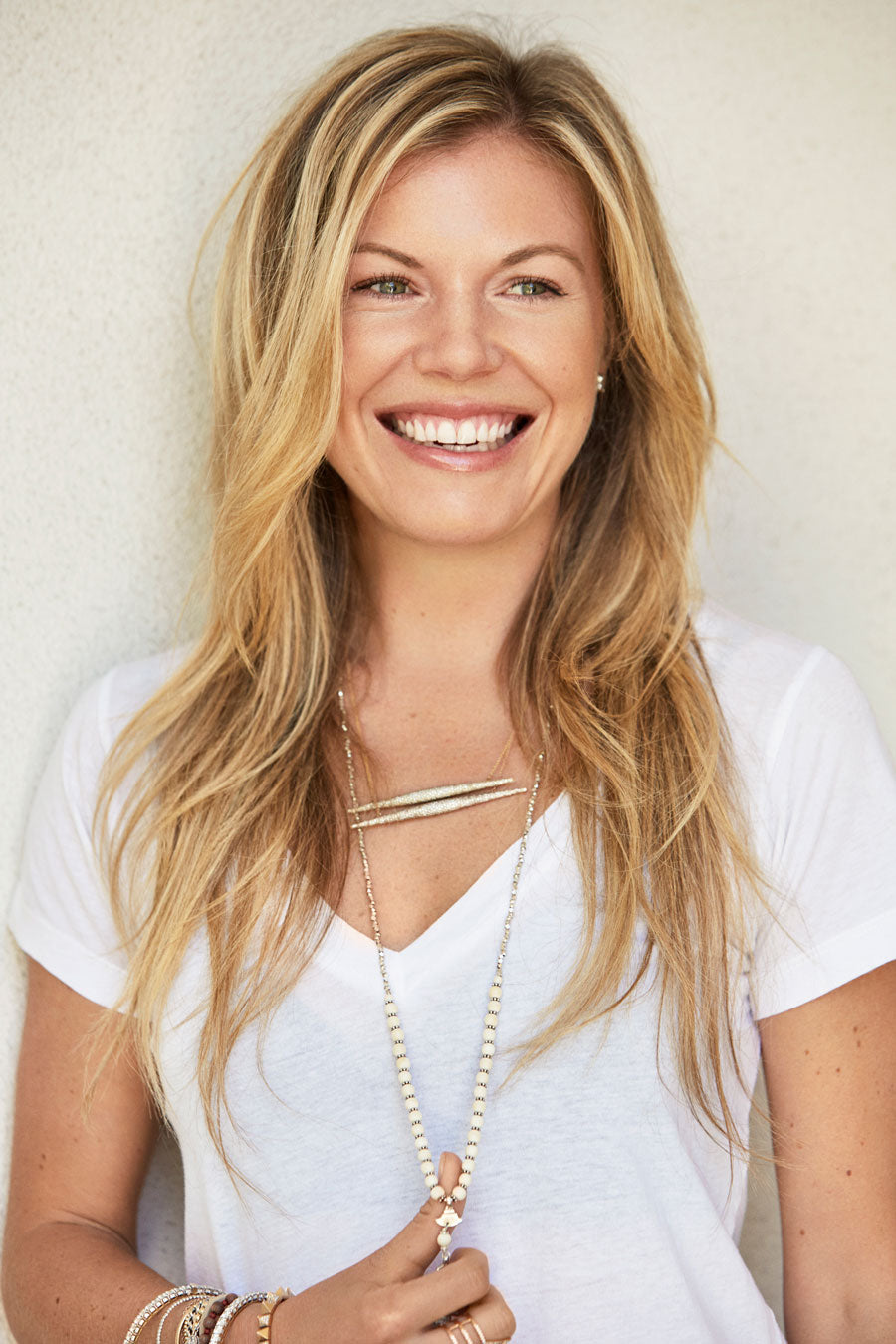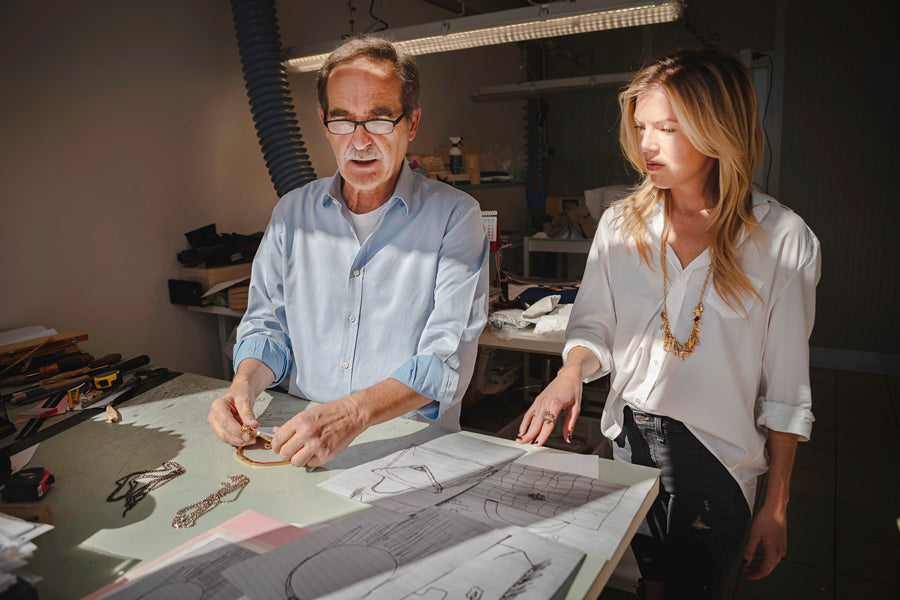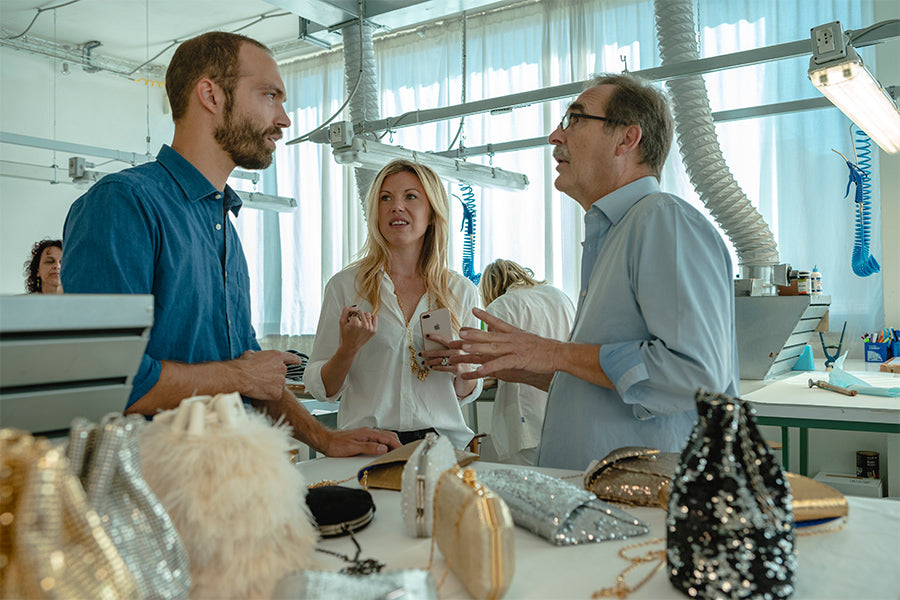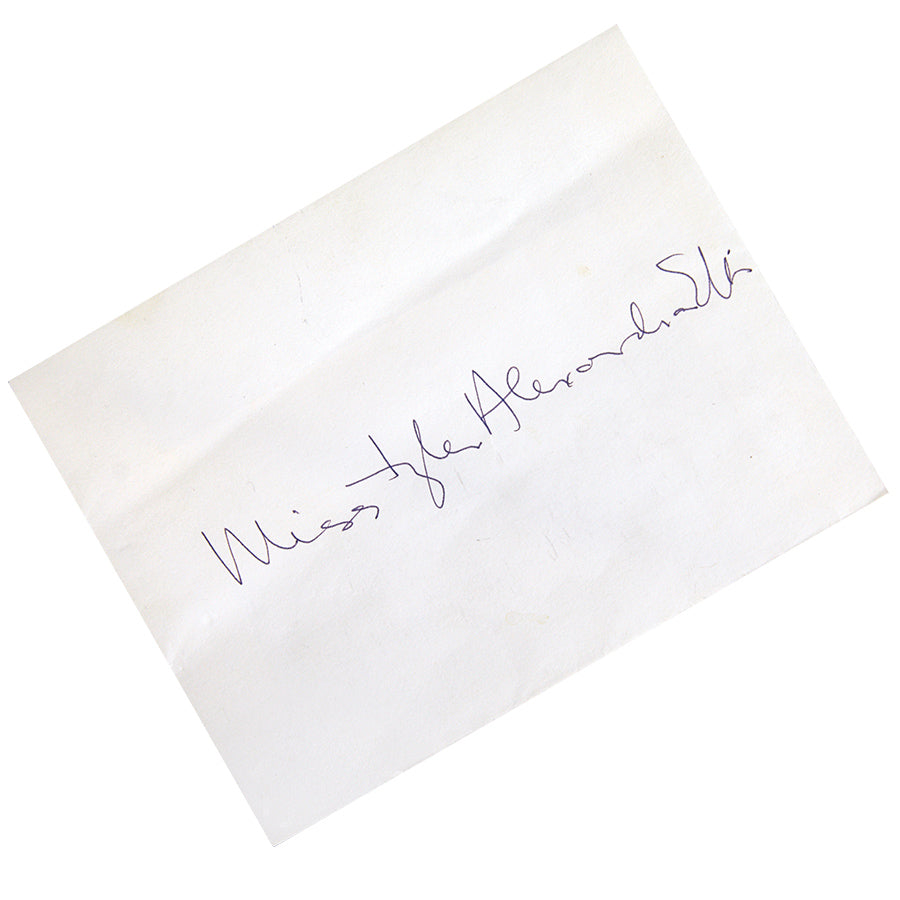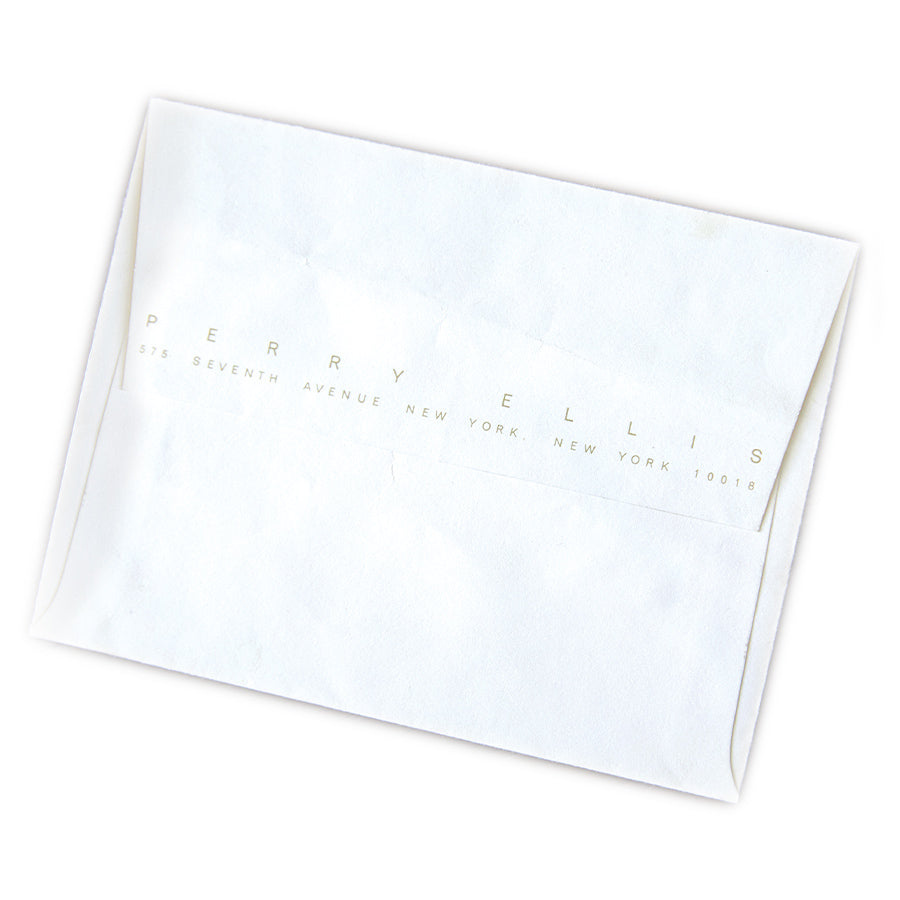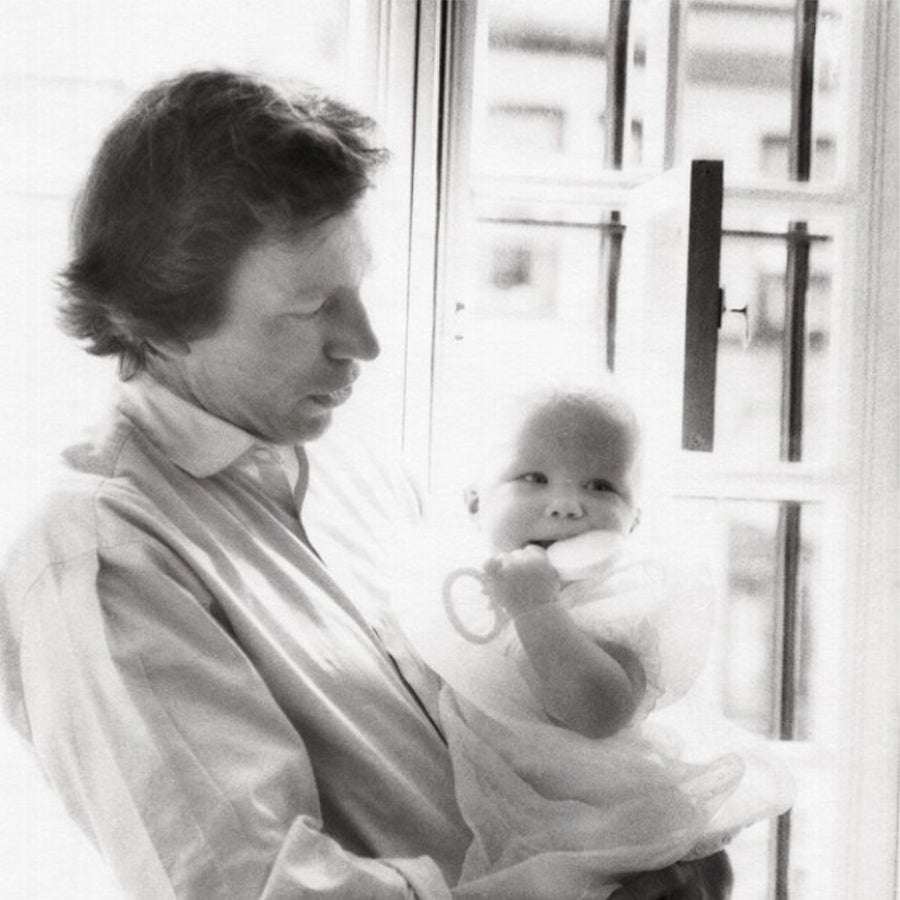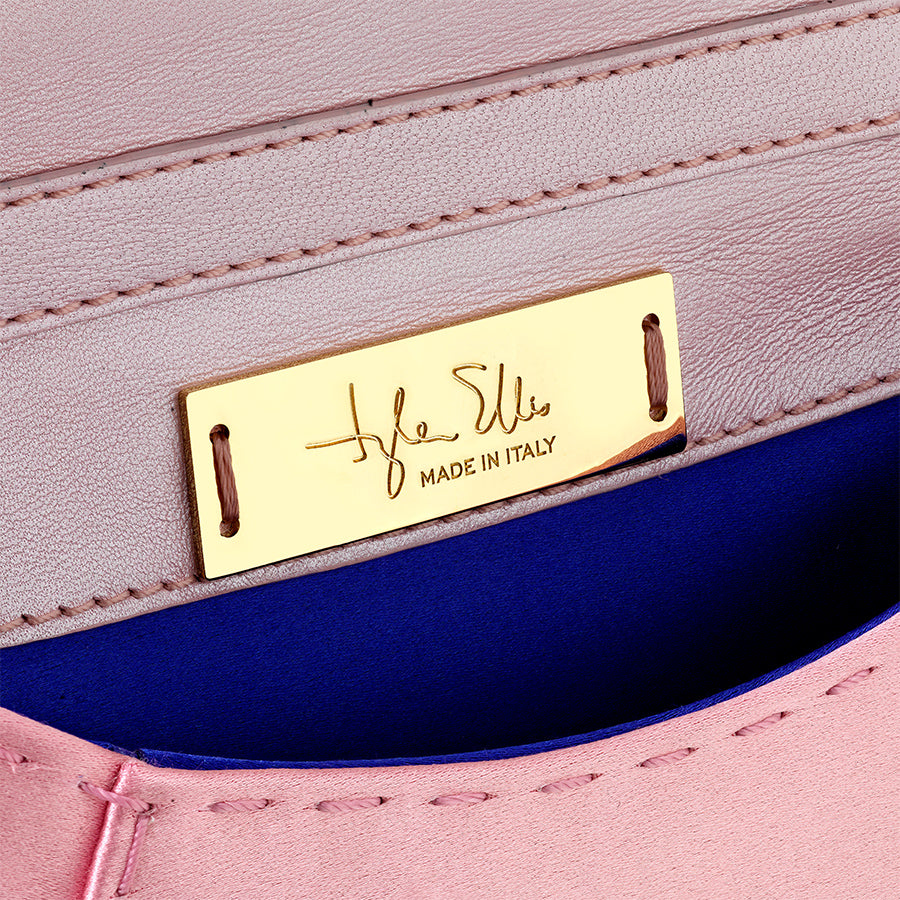 "It's such an incredible achievement to see what foundations like Elton John's have done to support people living with HIV and to help lift the stigma associated with AIDS. My father passed away from the disease in 1986. Today, thanks to organization's like Elton's, the spread of HIV has slowed and access to health care has risen, enabling people to live longer, healthier lives."
– TYLER ELLIS
Tyler designed a one-of-a-kind Perry Clutch completely embellished in burnt red Swarovski caviar crystals, lined in a unique burgundy satin and finished with a customized plaque replicating the AIDS Ribbon. The bag was auctioned off at Elton John's Oscar Viewing party to raise funds for the cause.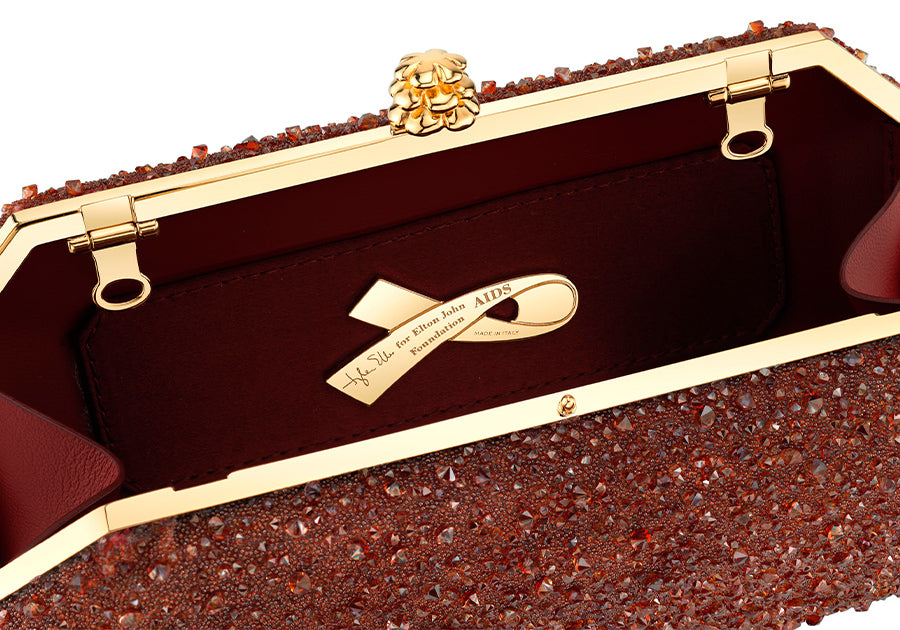 A Note from Tyler
"I have always loved accessories, but what really pushed me toward handbags was the challenge of finding a truly unique luxury bag. From LA to London to Dubai to Delhi; in the exclusive world of luxury, I found women mostly carrying the same few established brands. This inspired me to put my roots in the ground and begin the long process of building my own luxury label that, like these legacy brands, will remain relevant for generations to come.

What separates the elite world of luxury from the masses is quality, so finding the right factory is a must. This is an extremely difficult process because there are only a finite number of qualified artisans in the highly sought-after Italian region. The big houses control most of the top factories, but there are still a rare few that remain independently owned. It took three years until I was finally accepted into one of the coveted stand-alone workshops in Le Sieci, Italy, which to me is the true beginning of my Tyler Ellis legacy.

"Our partnership was founded upon our mutual desire to perfect every aspect of each design"
-TYLER ELLIS Once I began working with this incredibly talented group of artisans, my visions began to flourish, and I was able to find my voice in the accessories industry. Our partnership was founded upon our mutual desire to perfect every aspect of each design.  From my metal frames, down to my dog-clips, to my signature Thayer Blue linings, Pinecone Feet, Closures and Zipper pulls, (symbolizing the highest form of spiritual awakening and the third eye) all aspects of my creations are designed and built for Tyler Ellis.

This unique partnership allows me to work directly with clients to create one-of-a-kind pieces that will ship from Italy in only a matter of weeks. You will not find TE logos on the exteriors of my designs as the craftsmanship, silhouettes and materials used speak for themselves. When you purchase a Tyler Ellis product you are returning to the purest form of luxury."

— Tyler Ellis