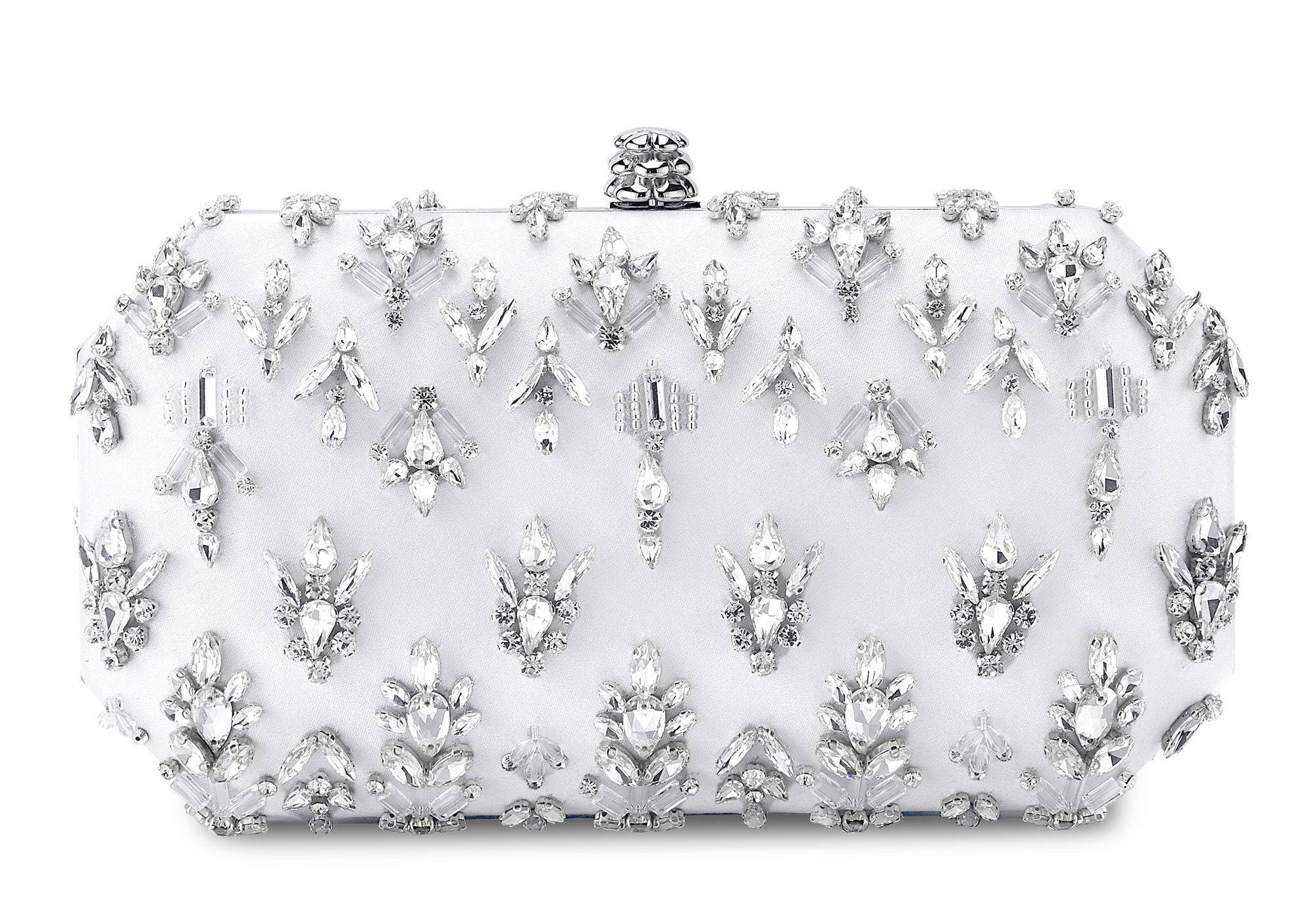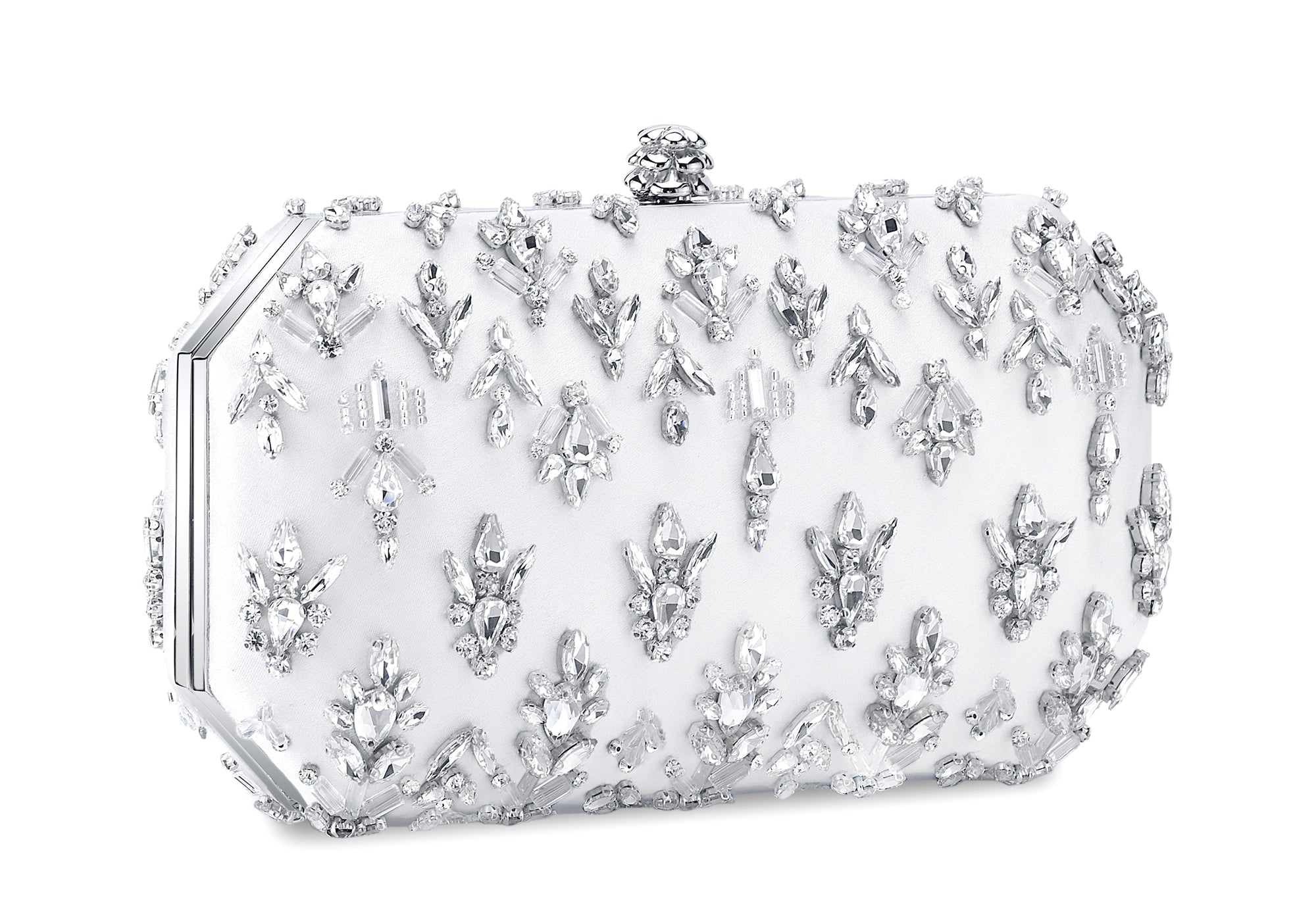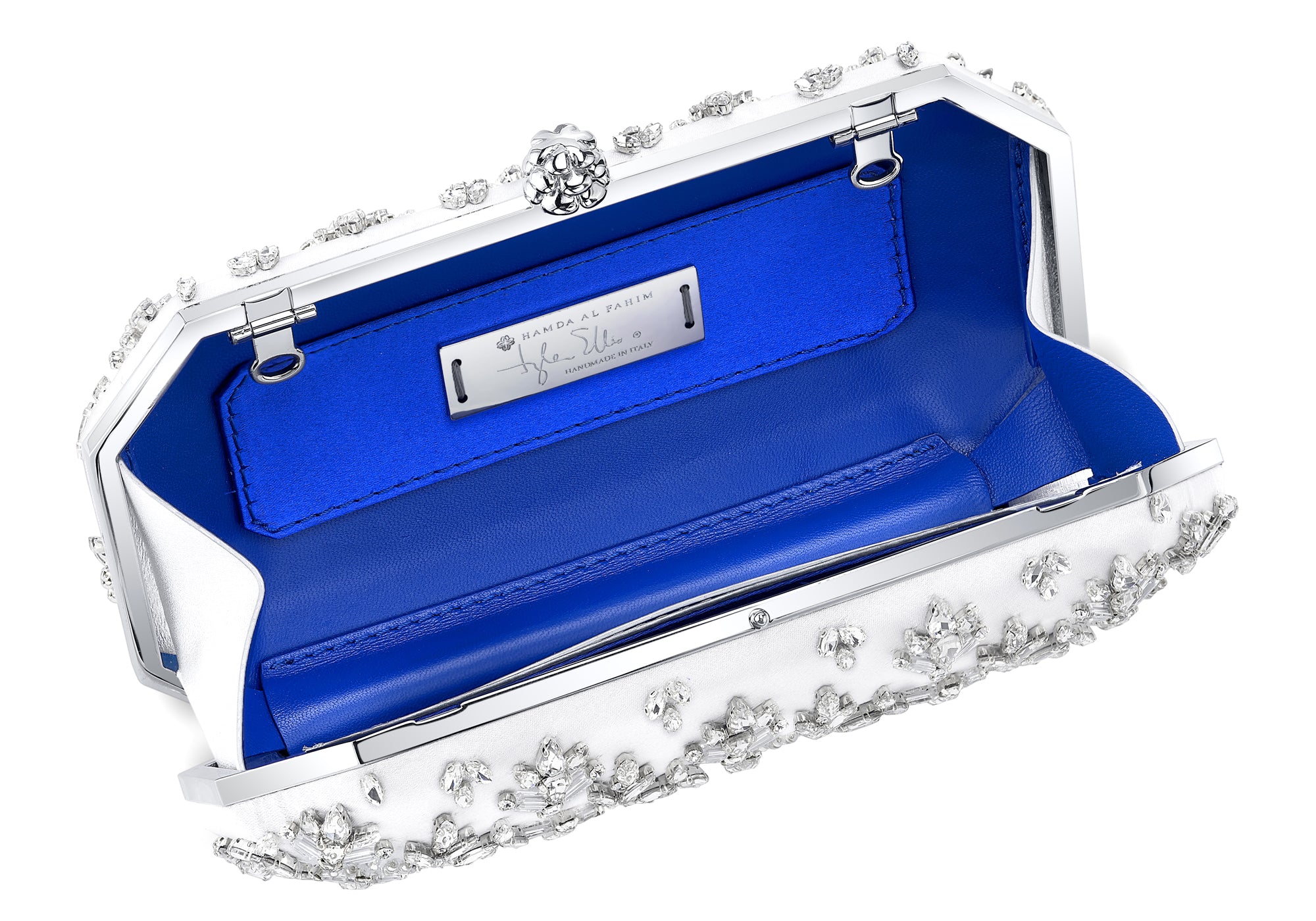 Details
This limited edition Perry Clutch is part of our 'Love and Romance' capsule collection with UAE based couture gown designer Hamda Al Fahim.  The fabrics used for each piece are entirely embroidered by hand at Hamda's atelier in Abu Dhabi and then sent directly to our factory in Italy, where the bags are handcrafted to perfection by highly skilled indigenous artisans.
The Perry fits the large iPhone, has interior pockets, an optional cross-body chain and features our signature Pinecone Closure and Thayer Blue lining.  Silhouettes can be customized in colors of your choosing. Please email bespokeconcierge@tylerellis.com for any inquiries.


Care of Materials
To care for crystal, use a clean, soft cotton cloth that won't leave fibers. The cloth can be slightly wet, let air dry.
100% Handmade in Italy
*We work solely with highly trained Italian artisans
*Materials used come from tanneries who put social aspects first, strive to minimize their environmental footprints and preserve the health and safety of their workers
*All our customized internal shells are made from 100% Recycled Polystyrene
Dimensions
Small
8" wide x 4.25" high x 2" deep